You can also use KDE without pulseaudio. Screenshots here was taken on a Beowulf 64 bits box with KDE.
I use KDE with VLC sound engine. By default, KDE try to use pulseaudio, but pure ALSA is also available in GUI configuration.
Go to K, Preferences, System Preferences, Hardware, Audio and Video. You may need to check Show advanced devices: (click to full size):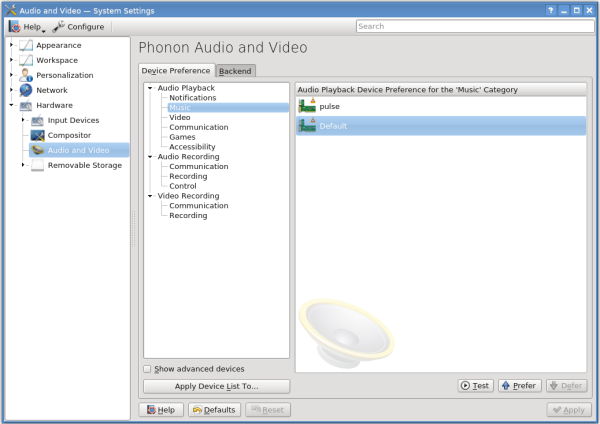 If you (like me) dont have pulseaudio installed, clicking the Test button when pulse is selected will show an error on console:
main audio output error: no suitable audio output module
main decoder error: failed to create audio output
vlcpulse audio output error: PulseAudio server connection failure: Connection refused
Dragging and dropping or with the Prefer button, put the option Default to first position:


Then, Apply Device List to all the categories (YMMV).
Now, you can listen audio even on Dolphin: