mini-p2p-mimo ~ translation: "Minimal + peer2peer = Made-It-My-Own".
Comments:  miyoisomix at pm.me  -or-  stanz at i2pmail.org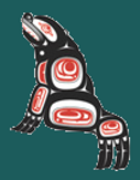 Released: Oct 2019
Build: Base pkgs/system, "Devuan", Ascii - stable release <devuan.org>.
Arch: "32 and 64bit builds"
sha256sums:
mini-p2p-mimo-32.iso: 9b71ba17f1c9db56241b544f00f796e5f2bb6f3a128dfdc223ea6babfec85379
mini-p2p-mimo-64.iso: 262cbba235656a64731ae15dd8e697ce49c6f39571447d8b1840f01723e39d22
...Also with the iso's on pcloud: see link below.
"mini-p2p-mimo", is live media (created with refractasnapshot), and is easy to boot into and
start programs, to test and enjoy! Boot from a cd or usb, it will run mini-p2p-mimo,
without making 'any' changes to your current Operating System or Hard-drive.
If you do like it - then you can install it, while it's running - with the included "RefractaInstaller"!
mini-p2p-mimo, is built with your privacy and anonymity considered.
Installed "Applications/Packages" of interest:
Slim: A "desktop-independent graphical login manager" for X11.
Openbox: A stand-alone window manager.
Dynamic Right-click Menu (with or without icons).
tint2: Lightweight taskbar.
Spacefm: Multi-panel tabbed file manager - GTK2 version.
Geany or Featherpad: Lightweight, tabbed, editors.
qterminal: Lightweight Qt terminal emulator.
Yad: A tool for creating graphical dialogs from shell scripts.
MiyoLinux Update Notifier: Opens a notification displaying available updates.
Ring: Secure and distributed voice, video and chat platform - desktop client
OnionShare: Securely and anonymously share files of any size.
Amule: An eMule-like client for the eD2k and Kademlia networks.
Gtk-gnutella: A server/client for the Gnutella peer-to-peer network.
Hexchat (with: otr plugin): IRC client for X based on X-Chat 2
Palemoon: Web browser (added to source list - easily install if wanted).
Tor and Tor Web browser: Anonymizing overlay network for TCP.
APT transport via: "apt-transport-https" and "apt-transport-tor",
    Currently using tor, both work - 3 choices for ya!
Refractainstaller: A tool to install a running live-CD to hard drive.
Refractasnapshot: A tool to create a live-CD from the running system.
Xterm, Gparted, Bleachbit, and some other "Standard System Utilities".
Download locations:
= miyoisomix.i2p ( access with i2p-router running )
= tracker2.postman.i2p ( 'search' with i2p-router running )
= pcloud: Link to both the iso & shasums: ( access regular-web )
= Using OnionShare: Transfer the iso - using your Tor Browser,
( access over tor network, email me, to request link! )
Last edited by stanz (2019-10-19 20:01:24)